Situated
on a single piece
of land, the
vineyard
looks like a
tailor-made garden.
Read
L'ABUS D'ALCOOL EST DANGEREUX POUR LA SANTÉ. À CONSOMMER AVEC MODÉRATION
Since 2005, most of the work dedicated to its
enhancement has involved personalized growing techniques, that are highly respectful
of the soils and vines: observation of the parcels; use of well-adapted rootstock when replanting; gentle soil tilling; grassing between the rows with oats or barley; development of deep and spread out roots to simplify soil tilling and to offer a buffer against too much heat or humidity; mechanical soil plowing under each row, in view of eliminating the use of herbicides.
Over the past 10 years, careful and natural
vine-growing have restored the soil's microbiological
activity and have stimulated the growth of deep roots. At present, the wine indelibly bears the identity of this magic terroir..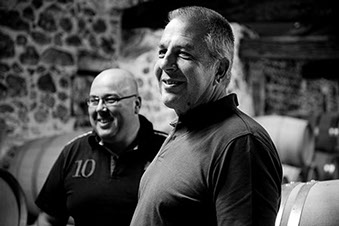 Jean de Laitre
Management
Matthieu Hoguet
Technical manager